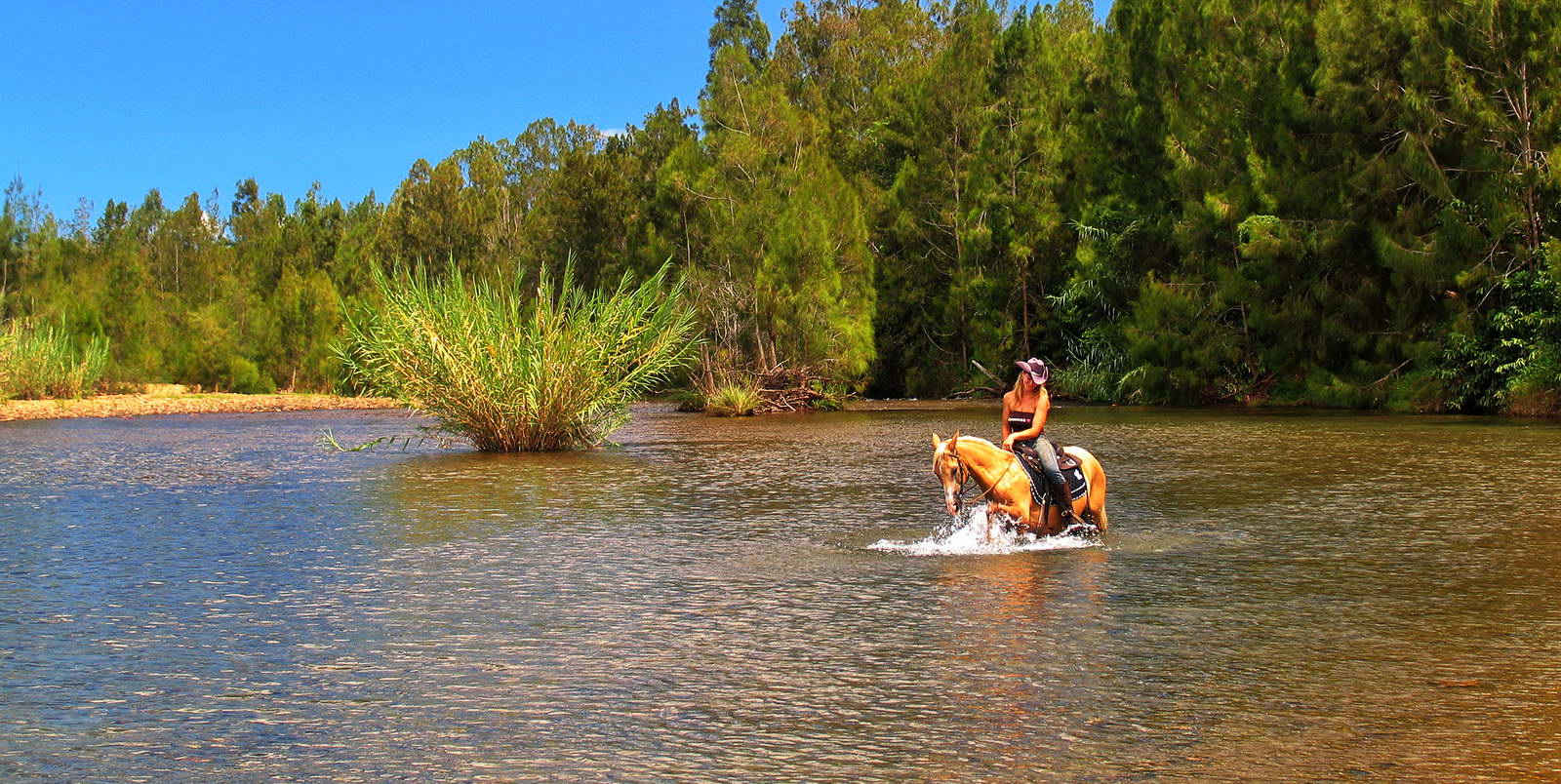 Rocket Travel Guide to
Horseback Riding in New Caledonia.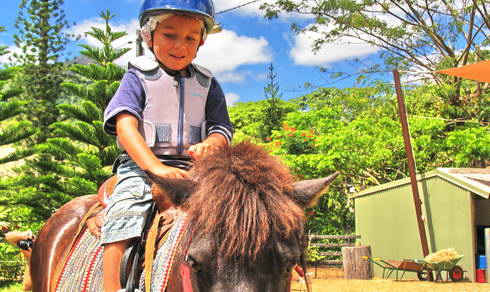 Rocket Guide to New Caledonia Equestrian Centres

New Caledonians love horses and there are lots of horse back riding opportunities, inlcuding everything from pony rides close to Noumea to horse treks along mountain trails or even two or three day horse rides from one side of Grande Terre to the other. For complete information on horseback riding in New Caledonia download a copy of the Rocket Guide to New Caledonia.
Sarramea Randonnees

Located an hour and a half north of Noumea in the Sarramea valley, Sarramea Randonnees offers a network of marked trails for horseback riding, treking, and mountain biking. The horses only speak French but you can generally make yourself understood. If you are in doubt, the guides speak French, English and Horse and can translate anything you need to say to your horse.
Paillotes de la Ouenghi

One hour from Noumea, 10 minutes from the Tontuta International Airport. Enjoy long riding trails through spectacular scenery with friendly horses and guides. The Rocket Guide to New Caledonia lists 19 Equestrian Centers throughout New Caledonia, find the ones you like best, download your copy of the guide.