Rocket Travel Guide
to New Caledonia
Inbound Travel Operators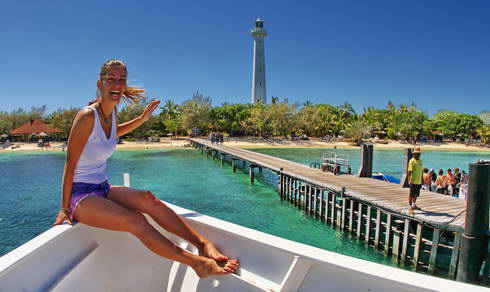 New Caledonia Travel Agents

Inbound Travel Agents help travellers arrange tours, excursions and activities in New Caledonia. Some of them specialize in particular areas, like Isle of Pines. Others cover all of New Caledonia. For complete information on inbound travel agents in New Caledonia download a copy of the Rocket Guide to New Caledonia.
Noumea Discovery Travel Agency

Noumea Discovery helps thousands of visitors with Noumea tours, excursions to Amedee Island aboard the MaryD, tours of the cultural centre and more. They are the prime operator for cruise ship activities. You'll find full contact details to Noumea Discovery on the Rocket Travel Guide to New Caledonia as well as virtual tours to what Noumea Discovery offers.
South Pacific Tours

South Pacific Tours will help you arrange tours and excursions throughout New Caledonia, including the Loyalty Islands and Isle of Pines. The Rocket Guide to New Caledonia lists 9 inbound travel agents with their contact details. Find them fast, download your copy of the guide.